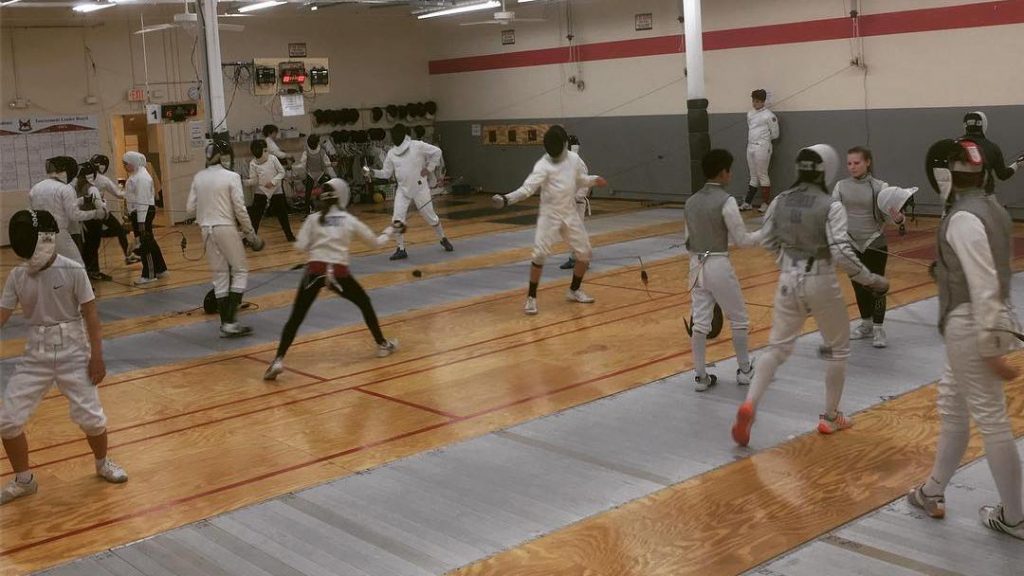 If you're an experienced fencer looking for a variety of fencers to test you skills against, you are welcome to join our open bouting, see schedule below. Local college fencers and adult fencers who can not make regular practice times  frequently join our fencers for Open Bouting.
All AFA fencers in the Competitive-Team Programs have access to unlimited Open Bouting.
Fencers participating in Open Bouting are required to have their own fencing gear and must have a current USA Fencing membership.
The options for Open Bouting are:
A $60 monthly membership entitles you to unlimited floor time during open bouting periods.
A $30 monthly membership is the option for the fencer who can only attend 1 open bouting per week.
Drop in fee $10.
Open bouting times are:
Mondays, Tuesdays and Wednesdays: 8:00 pm – 9:00 pm
Thursdays: from 7:00 pm – 9:00 pm
Please register for your choice of Open Bouting below: