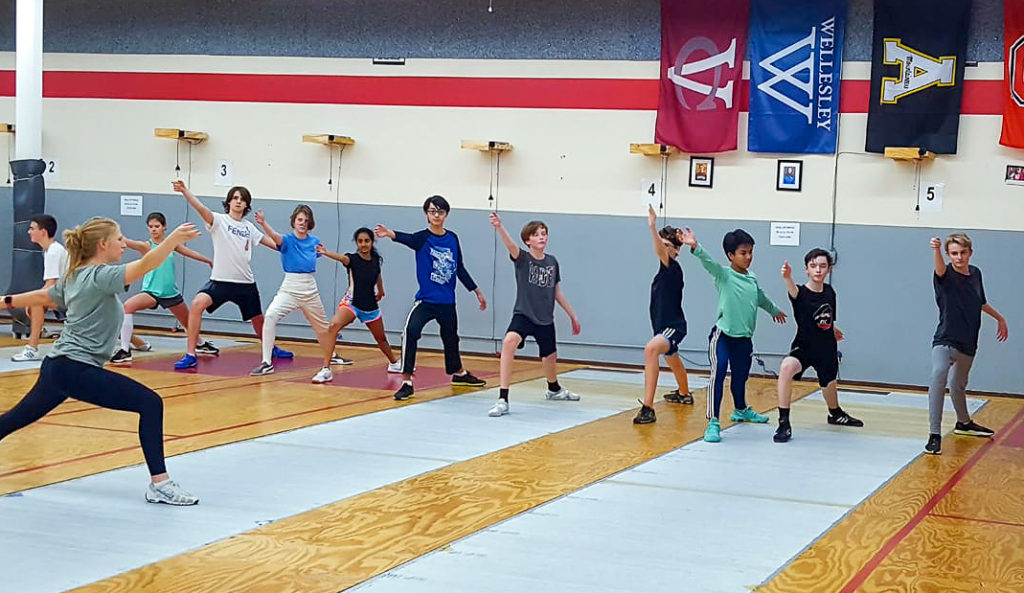 The Apex Fencing Academy was founded in 2010 with the goal of providing an opportunity for kids and adults to participate in the Olympic sport of Fencing, giving them a different way to get/stay fit and compete or, to just learn something new.
Apex Fencing Academy provides a fun, low pressure environment promoting good sportsmanship while encouraging all of our fencers to help each other improve. Our programs allow fencers to grow and develop at their own pace, upon completing the Introduction to Fencing classes, fencers join the Recreational program to further develop their skills. Fencers who aspire to be competitive athletes have the option to join the Pre-Competitive Program. Our AFA Competitive Team is for the fencer who is committed to regularly competing at regional and national level and aspire to continue onto collegiate fencing.
Our fencing hall is located at 504 E. Williams Street, Apex, NC 27502. With 3,700 sq. ft., air conditioning, cushioned athletic floor, parent lounge, Wi-Fi, 10 strips (6 competition, 4 of them grounded), our facility ranks as one of the top fencing venues in the state.
We also offer summer camps in partnership with the Town of Cary at Middle Creek Community Center.