We are a fencing club serving Apex, Cary, Morrisville, Raleigh, Holly Springs and the surrounding areas. We invite you to come and visit us, please contact us to set up a time.
Our fencing hall is located at 504 East Williams St. Apex, NC. With 3,700 sq. ft., air conditioning, cushioned athletic floor, parent lounge, Wi-Fi, 10 strips (6 competition, 4 of them grounded), our facility ranks as one of the top fencing venues in the state.
Fencing is a great sport for youth, teens and adults of any age. If you are new to fencing take a look at the Introduction to Fencing section under Classes/Programs. If you have previous experience, please review our Recreational, Pre-Competitive, Competitive/Team and Open bouting pages and feel free to contact us so we can help you select the program that is best suited for your goals.
Apex Novice Cup
The Apex Novice Cup is currently on hold until we can safely reopen and return to fencing.
The fifth tournament of the series was held on February 1st and the standings have been updated!

2020 Summer Camps!
Registration
for summer camps is now open. Campers have the option to attend 1/2 day or all-day camp. Our fencing summer camps are great for new fencers as well as athletes with previous fencing experience.
Register today
!
Apex Challenge RJCC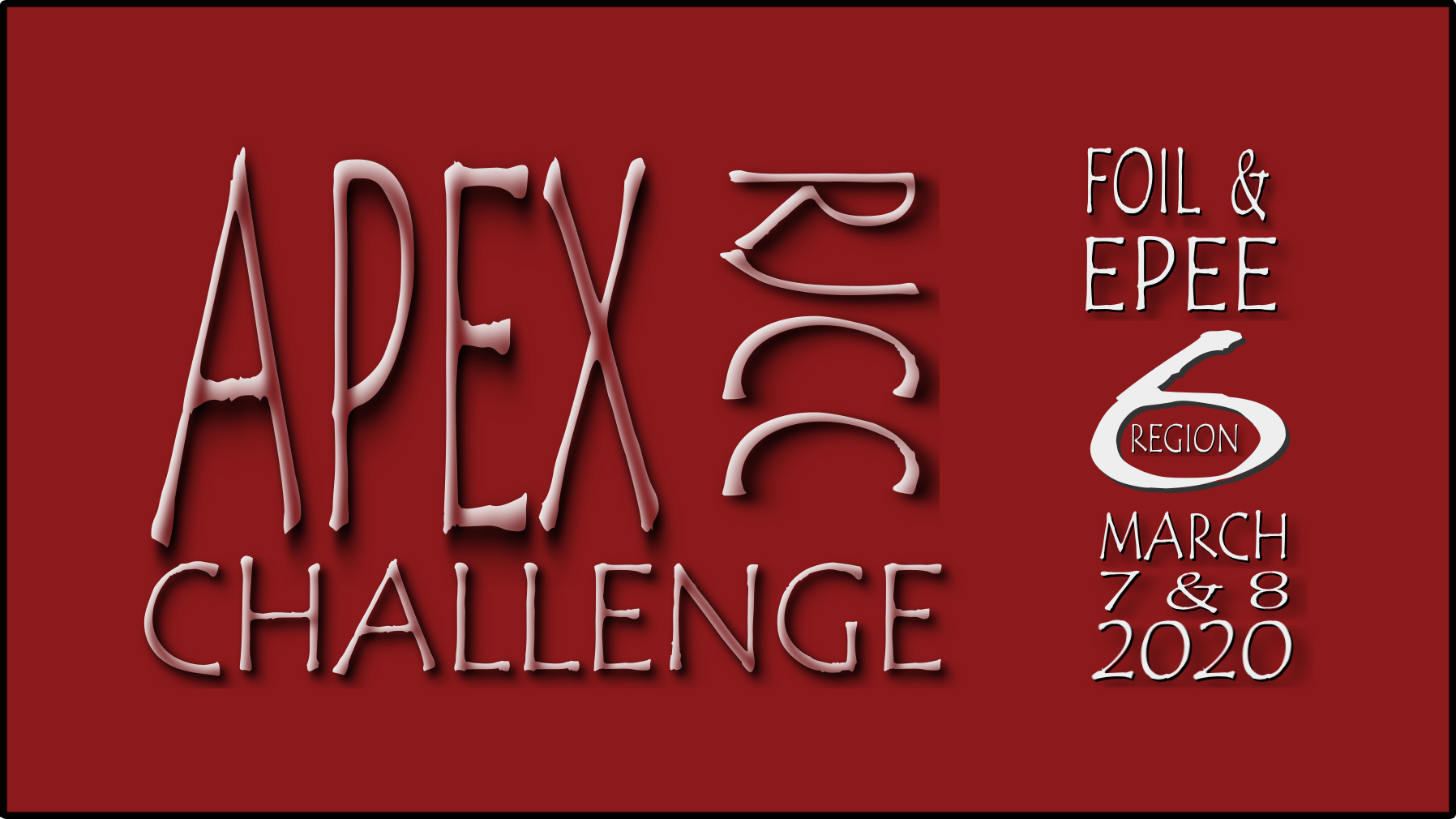 March 7 & 8, Apex Fencing Academy hosted a foil & epee Regional Junior and Cadet Circuit tournament. Attendance was very strong, with many fencers earning region 6 points.
The strongest event turned out to be Junior Men's Foil – an A1 event won by Kevin Lima who re-upped his A for 2020.
Online Store
Looking for some Apex Fencing Academy gear? We've got you covered from head to toe in our new
online store
.